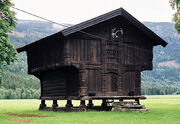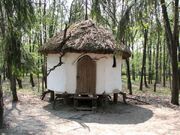 Definition:
A synthesis of art and engineering for the purposes of creating a living structure, and/or a work space.
Architecture attempts to grasp the avantegarde tendencies of its age and express it in buildings.

Architects:
Frank Lloyd Wright , 1867-1959
Vladimir Tatlin , 1885-1953
Oscar Niemeyer , 1907-2012
Pages in category "Architecture"
The following 3 pages are in this category, out of 3 total.