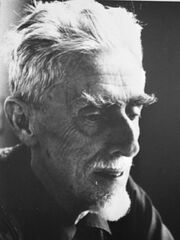 17 June 1898 – 27 March 1972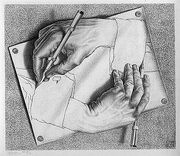 His work features mathematical objects and operations including 
impossible objects
, explorations of 
infinity
, 
reflection
, 
symmetry
, 
perspective
, 
truncated
 and 
stellated polyhedra
, 
hyperbolic geometry
, and 
tessellations
.
He was one of the major inspirations of Douglas Hofstadter's 1979 book Gödel, Escher, Bach.
Ad blocker interference detected!
Wikia is a free-to-use site that makes money from advertising. We have a modified experience for viewers using ad blockers

Wikia is not accessible if you've made further modifications. Remove the custom ad blocker rule(s) and the page will load as expected.