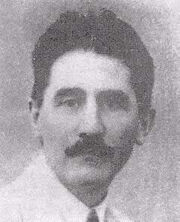 1886-1961
№2: "all attempts to re-establish the Marxist doctrine as a whole in its original function as a theory of the working classes social revolution are reactionary utopias"
N4: "The first step in re-establishing a revolutionary theory and practice consists in breaking with that Marxism which claims to monopolize revolutionary initiative as well as theoretical and practical direction".
Ad blocker interference detected!
Wikia is a free-to-use site that makes money from advertising. We have a modified experience for viewers using ad blockers

Wikia is not accessible if you've made further modifications. Remove the custom ad blocker rule(s) and the page will load as expected.