Zeitgeist movement
«Дух Времени»
Википедия
некоммерческая международная неполитическая организация. Целью деятельности является формирование новой глобальной культуры, основанной на гуманистических идеалах, выступающее за глобальное изменение экономической системы. Движение считает своей целью установку новой социально-экономической модели, в которой ресурсы планеты распределяются согласно научно-техническим требованиям (технократия), а не согласно рыночным предпочтениям (классическая политическая экономия). По состоянию на 10 января 2012 года, на сайтах движения зарегистрировались 577 871 человек[1] из 192 стран мира
«неполитическая организация» за «формирование новой глобальной культуры», «за глобальное изменение экономической системы» - противоречие.
Основанное в 2008 году, движение «Дух времени» выступает за устойчивое развитие
Фраза «устойчивое развитие» (sustained development) является частью жаргона «средних классов» развитых, кап. стран. Это они считают, что в рамках капитализма, а точнее империализма, возможно «устойчивое развитие».
Частная собственность не будет отменена, но это понимание собственности будет считаться устарелым, так как в будущем предполагается «система универсального доступа»
Движение не-революционное, не выходит за рамки капитализма.
Планируется организация информационно-просветительских и образовательных проектов, борьба с голодом в мире, разоружение и борьба с милитаризмом. 
Что это как не чистой воды пацифизм и реформизм? Почему бы заново не создать «Армию спасения» (Salvation Army)?

In 2007 Peter Joseph who later created the Zeitgeist movement produced and self-financed a live performance art piece which ran for six nights in lower Manhattan that he entitled "Zeitgeist." According to Joseph in an interview in 2012, he was surprised after a version he made of this performance (Zeitgeist: The Movie) the first film in the Zeitgeist film series went viral on social media with millions of views.[1]
(I think this was the right thing to do, as an invidual uses modern means - movie, Internet - to express his point of view on what's wrong with society, doesn't wait for "a party", or "a grant", etc.)
The Zeitgeist Movement was formed in 2008[2] by Peter Joseph shortly after the late 2008 release of Zeitgeist: Addendum, the second film in the 'Zeitgeist' film series.[3][4]Originally, the ideas were based on The Venus Project, a societal model created by social engineer Jacque Fresco.[3][5] In The Venus project, machines control government and industry and safeguard resources using an artificial intelligence "earthwide autonomic sensor system", a super-brain connected to all human knowledge.[6
(This is where "Map of Knowledge" may be very useful, at leas as a starting point)
In an interview, Jacques Fresco said that although the Zeitgeist Movement wanted to act as the 'activist arm' of Venus project, Peter Joseph never clarified what that would entail, and Fresco's ideas of how to change society were not followed. As a result, Fresco withdrew participation in the Zeitgeist Movement.[8]
The first Zeitgeist documentary which predates the organization Zeitgeist movement, borrowed from the works of Eustace Mullins, Lyndon LaRouche, and Austin radio host Alex Jones. Much of its footage was taken directly from Alex Jones documentaries,[15]such as his documentary Terrorstorm.[16]
(Lyndon LaRouche - a kind of modern fascist, mixes revolutionary rhetoric with extreme right ideas).
According to Samuel Gilonis, the Movement's goals are to replace all private property with what Joseph calls "strategic access", and to replace democracy with a form of technocracy whereby a ruling class of technical experts controlled society according to specialty.[17]
Another ruling class – "technocracy"
In January 2014, the group self-published a book, The Zeitgeist Movement Defined: Realizing A New Train Of Thought, composed of eighteen essays on psychology, economics, and scientific theory written by the 'TZM Lecture Team' and edited by Ben McLeish, Matt Berkowitz, and Peter Joseph
An article in the Journal of Contemporary Religion describes the movement as an example of a "conspirituality," a synthesis of New Age spirituality and conspiracy theory
Somehow, these "conspiracy theories" are popular among today's informed audience, e.g. Alex (flyer)
Michelle Goldberg of Tablet Magazine called the movement "the world's first Internet-based apocalyptic cult, with members who parrot the party line with cheerful, rote fidelity." In her opinion, the movement is "devoted to a kind of sci-fi planetary communism", and the 2007 documentary that "sparked" the movement was "steeped in far-right, isolationist, and covertly anti-Semitic conspiracy theories."[24]
NYTimes article:
Though they were never actually shown — as most in attendance had seen them several times — Mr. Joseph's two films, "Zeitgeist, the Movie" (released in 2007) and "Zeitgeist: Addendum" (released last fall), were the subtext of the evening: online documentaries that have been watched, he says, by 50 million people around the world.
A damn good propaganda move. Gives a set of ideas around which to build a movement.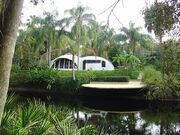 ...Mr. Fresco (is) an author, lecturer and former aircraft engineer at Wright-Patterson Air Force Base in Ohio who has spent the last six decades working on the Venus Project, a futuristic society where (adjust your seatbelts, now) machines would control government and industry and safeguard the planet's fragile resources by means of an artificially intelligent "earthwide autonomic sensor system" — a super-brain of sorts connected to, yes, all human knowledge.
Ресурсо-ориентированная экономика
Материал из Википедии — свободной энциклопедии
система, в которой все вещи и услуги доступны без использования какого-либо товарно-денежного обмена (денег, бартера и т. п.). Такая система, предложенная футурологом Жаком Фреско, возможна, по его мнению, лишь в том случае, если все природные ресурсы будут признаны общим достоянием всех жителей планеты
(Как это "признаны"? Как будет это признание происходить?)
Во времена А. Смита отсылка к невидимой руке рынка казалась разумной, так как не было никаких достаточных логистических, маркетинговых возможностей противопоставить стихийному развитию. Сегодня, когда человечество обладает развитыми глобальными инструментами сбора и анализа информации стратегическое управление и развитие становится не только возможным, но и предпочтительным[6].
Жак Фреско в своей электронной книге «Проектирование будущего» писал:
…с нашими технологиями мы могли бы устранить большинство общественных проблем. Разве современные технологии не могут производить необходимое количество пищи, одежды, жилья и прочих материальных благ для каждого, если использовать их разумно? Что мешает нам в достижении этого? Технологии мчатся вперёд, но наше общество все ещё прочно держится за концепции и методы, изобретённые многие столетия назад.
Необходимо заключить всемирный общеобязательный договор между разными странами и корпорациями об охране природных богатств. Также необходим компьютерный контроль для беспристрастной слежки за уровнем использования, истощения и наличия ресурсов[23
(Этот бред несет Peter Joseph. "Договор между разным странами и корпорациями об охране природных богатств". Почему бы сразу не "договориться" о коммунизме?)
Каким будет мир без денег и юристов
http://www.companion.ua/articles/content?id=290985
Ресурсо-ориентированная экономика — это система, в которой все вещи и услуги доступны без использования какого-либо товарно-денежного обмена (денег, бартера и т. п.). Ресурсо-ориентированная экономика (предложена и разработана Жаком Фреско основателем проекта «Венера») возможна лишь в том случае, если все природные ресурсы будут признаны общим достоянием всех жителей планеты.
Основные предпосылки теории РОЭ заключены в том, что планета изобилует ресурсами, необходимыми для создания любых материалов, а практика нормирования ресурсов посредством монетарных методов не имеет отношения к обратным результатам для выживания человечества. 
«У нас все есть» (ресурсы) – какие доказательства?
Утопизм
Zeitgeist

 

(film series)
From Wikipedia, the free encyclopedia
 a series of three documentary films released between 2007 and 2011 that present a number of conspiracy theories, as well as proposals for broad social and economic changes.[1]
According to Peter Joseph, the original Zeitgeist was not presented in a film format, but was a "performance piece consisting of a vaudevillian, multimedia style event using recorded music, live instruments, and video".[5]
(Multimedia event-presentation)
Part I asserts that the Christian religion is mainly derived from other religions, astronomical assertions, astrological myths, and other traditions. In furtherance of the Jesus myth hypothesis, this part disputes the historicity of Jesus, who, it claims, is a literary and astrological hybrid, nurtured by political forces and opportunists.[6]
Starts by speaking against religion, which is a part of the general social lie. "Chrisitanisty is a historical fraud", reduce human responsibility.
Religion empowers the establishment by allowing it to manipulate the society. So, the beginning of the movie is good: criticism of Christianity.
Part II alleges that the 9/11 attacks were either orchestrated or allowed to happen by elements within the United States government in order to generate mass fear, justify the War on Terror, provide a pretext for the curtailment of civil liberties, and produce economic gain. It asserts that the U.S. government had advance knowledge of the attacks, that the military deliberately allowed the planes to reach their targets, and that World Trade Center buildings 1, 2, and 7 underwent a controlled demolition.[6]
Terrorism is used to scare the population in general and for new imperialist policy of the U.S.
Part III states that the Federal Reserve System is controlled by a small cabal of international bankers who conspire to create global calamities to enrich themselves.[4] Three wars involving the United States during the twentieth century are highlighted as part of this alleged agenda, started by specifically engineered events, including the sinking of the RMS Lusitania, the attack on Pearl Harbor, and the Gulf of Tonkin Incident. The film asserts that such wars serve to sustain conflict in general and force the U.S. government to borrow money, thereby increasing the profits of the international bankers. The film also claims that the Federal Income Tax is illegal.[6]
Against finance capital. Capital finances both parts in the war
Part III also alleges a secret agreement to merge the United States, Canada and Mexico into a North American Union as a step toward the creation of a single world government. The film speculates that under such a government, every human could be implanted with an RFID chip to monitor individual activity and suppress dissent.
Draws a parallel between Hitler coming to power (Reistag fire) and 9/11. Declining level of education is what the ruling class in the U.S. wants. Aaron Russo interview with N. Rockefeller, who reveals to him that they want to control everybody through a chip. The movie ends with images of Gandhi, Martin Luther King, Jr., John Lennon, i.e. calling for a non-violent resistance.
Problem with the film is that it is half-truth, luke warm, not the whole story, not the cruelty, violence, lies, etc., which the U.S. imperialism exercises on its own population (e.g. the constant black protests against shootings) and other countries (e.g. "Salvador" by Stone).
But the movie, or any other similar movement, even religion opposed to the powers that be, can be used as a basis, from which to start organizing.
Zeitgeist: Addendum is a 2008 film produced and directed by Peter Joseph, and is a sequel to the 2007 film, Zeitgeist: The Movie. It premiered at the 5th Annual Artivist Film Festival in Los Angeles, California on October 2, 2008
The film begins and ends with excerpts from a speech by Jiddu Krishnamurti (a theosophist)
Theosophy is a collection of mystical and occultist philosophies[1] concerning, or seeking direct knowledge of, the presumed mysteries of life and nature, particularly of the nature of divinity and the origin and purpose of the universe.[2]
the following summary of his teaching was written by Krishnamurti in 1980 at the request of his biographer Mary Lutyens:
The core of Krishnamurti's teaching is contained in the statement he made in 1929 when he said 'Truth is a pathless land'. Man cannot come to it through any organization, through any creed, through any dogma, priest or ritual, not through any philosophical knowledge or psychological technique. He has to find it through the mirror of relationship, through the understanding of the contents of his own mind, through observation and not through intellectual analysis or introspective dissection. Man has built in himself images as a fence of security — religious, political, personal. These manifest as symbols, ideas, beliefs. The burden of these dominate man's thinking, relationships and daily life. These are the causes of our problems for they divide man from man in every relationship. His perception of life is shaped by the concepts already established in his mind. The content of his consciousness is this consciousness. This content is common to all humanity. The individuality is the name, the form and superficial culture he acquires from his environment. The uniqueness of the individual does not lie in the superficial but in the total freedom from the content of consciousness.
Freedom is not a reaction; freedom is not choice. It is man's pretence that because he has choice he is free. Freedom is pure observation without direction, without fear of punishment and reward. Freedom is without motive; freedom is not at the end of the evolution of man but lies in the first step of his existence. In observation one begins to discover the lack of freedom. Freedom is found in the choiceless awareness of our daily existence.
Thought is time. Thought is born of experience, of knowledge, which are inseparable from time. Time is the psychological enemy of man. Our action is based on knowledge and therefore time, so man is always a slave to the past.
When man becomes aware of the movement of his own consciousness he will see the division between the thinker and the thought, the observer and the observed, the experiencer and the experience. He will discover that this division is an illusion. Then only is there pure observation which is insight without any shadow of the past. This timeless insight brings about a deep radical change in the mind.
Total negation is the essence of the positive. When there is negation of all those things which are not love - desire, pleasure - then love is, with its compassion and intelligence.
— J. Krishnamurti, The Core of the Teaching, October 1980
Part I covers the process of fractional-reserve banking as illustrated in Modern Money Mechanics, by the Federal Reserve Bank of Chicago. The film suggests that society is manipulated into economic slavery through debt-based monetary policies by requiring individuals to submit for employment in order to pay off their debt.
Movie starts with a paradox. Inflation – a "hidden tax on the public". Speaks of "society", but should of "U.S. capitalist society". Speaks against slavery of banking system and wage slavery
Part II has an interview with John Perkins, author of Confessions of an Economic Hitman, who says he was involved in the subjugation of Latin American economies by multinational corporations and the United States government, including involvement in the overthrow of Latin American heads-of-state. Perkins sees the US as a corporatocracy, in which maximization of profits is the first priority.
(After publishing Confessions of an Economic Hit Man, Perkins continued with writing three other books on the topic, focusing on other aspects. A Game as Old as Empire: the Secret World of Economic Hit Men and the Web of Global Corruption (2007), The Secret History of the American Empire (2007) and Hoodwinked: An Economic Hit Man Reveals Why the World Financial Markets Imploded – and What We Need to Do to Remake Them (2009).)
John Perkins declares himself to be "a capitalist", and for the U.S. Empire (in extended interview)
https://www.youtube.com/watch?v=7fVAifnnlg0
Secret History of the American Empire lecture – 2007. ("Confessions" – 2004)
5% of the global population (U.S.) consumes 30% of the world product. J.P. is not for a global revolution, even though sometimes he uses the term in his rhetoric.
A speaker needs not to babble, like intellectual who has lost his train of thought, but needs to be like a military leader, calling on his troops for action.
U.S. empire is the first empire created in which  the military force was used only as a last resort. J.P. is for preserving the U.S. empire. But, empires collapse, and the U.S. empire is now collapsing.
The "emperor" is the "corporatocracy". Their motive: maximizing profits regardless of social and environment consequences. However, J.P. ignores global political considerations.
His program of action:
1. change the way we shop (not buy from corporations that use sweatshops)
2. change the way we vote
3. convince corporations by putting pressure on them (e.g. Mitsubishi cutting down rain forest)
In other words, he is not a systems thinker, but a pragmatist.
We must use our talent to follow our passions.
Enslavement of other countries by finance capital – how it's done: 1) corruption of the heads of government; if not: 2) overthrow (coup) or assassination; if not: 3) military intervention.
The movie raises "democratic", transitional slogans
Part III introduces futurist Jacque Fresco and The Venus Project and asserts a need to move away from current socioeconomic paradigms. Fresco states that capitalism perpetuates the conditions it claims to address, as problems are only solved if there is money to be made. The film looks at Fresco's proposal of a resource-based economy, which puts environmental friendliness, sustainability and abundance as fundamental societal goals. He goes on to discuss technology which he sees as the primary driver of human advancement, and he describes politics as being unable to solve any problems
(If these people really followed Jacque Fresco, they would be great technologists, like guys in China's Zhenshen or in U.S. Silicon Valley)
To "monetary system" opposes "resource-based economy" in which the needs of people come first. What is the difference between this and planned economy (socialism)? What reasons does he have to be negative about socialism? What right does he have to dismiss the socialist struggles and experience of XX century?
Part IV suggests that the primary reason for what the film sees as society's social values ("warfare, corruption, oppressive laws, social stratification, irrelevant superstitions, environmental destruction, and a despotic, socially indifferent, profit oriented ruling class") is a collective ignorance of "the emergent and symbiotic aspects of natural law". The film advocates the following actions for achieving social change: boycotting of the most powerful banks in the Federal Reserve System, the major news networks, the military, energy corporations, all political systems; and joining, and supporting The Zeitgeist Movement.
(What does the movie said that has not been said by Marxists long ago? And it says it in a vulgar, popular way.)
All systems are emergent, i.e. developing. They are hindered by outdated institutions. Speaks against "intellectual materialism" – what is that? Money grabbing?
1) hunters and gatherers -> 2) agricultural revolution -> 3) industrial revolution -> 4) information and knowledge revolution.
In all these systems, we see an emergent mode of production, and a different leading class.
Symbiotic nature of life means that all life systems depend on each other.
The movie recommends:
1) boycotting finance capital – but is it only finance capital that is our enemy?
2) turning off the TV
3) not join the army
4) do not support the energy companies but turn to alternative sources of energy
5) reject politics
6) join the Zeitgeist movement
Zeitgeist: Moving Forward is the third installment in Peter Joseph's Zeitgeist film series. The film premiered at the JACC Theater in Los Angeles on January 15, 2011 at the Artivist Film Festival,[23] was released in theaters and online. As of November 2014, the film has over 23 million views on YouTube.[24] The film is arranged into four parts. Each part contains interviews, narration and animated sequences
The film begins with an animated sequence narrated by Jacque Fresco. He describes his adolescent life and his discontinuation of public education at the age of 14 and describes his early life influences.
J. Fresco quit school and set up own lab and study in his bedroom. Studied science.
The overall conclusion of Part I is that social environment and cultural conditioning play a large part in shaping human behavior. (What's new?)
Bad environment causes bad behavior and various diseases.
Part II: Social Pathology
John Locke and Adam Smith are discussed in regard to modern economics. The film critically questions the economic need for private property, money, and the inherent inequality between agents in the system. Also seen critically is the need for cyclical consumption in order to maintain market share, resulting in wasted resources and planned obsolescence. According to the movie, the current monetary system will result in default or hyperinflation at some future time.
Speaks against capitalism. That's already boring. Question is: what is to be done?
Critical of consumption economy, which is really "anti-economy".
Rise of inequality leads to rise in violence.
Part III: Project Earth
As with Zeitgeist: Addendum, the film presents a "resource-based economy" as advocated by Jacque Fresco discussing how human civilization could start from a new beginning in relation to resource types, locations, quantities, to satisfy human demands; track the consumption and depletion of resources to regulate human demands and maintain the condition of the environment.
Imagine a new Earth.
The method of "science" appears outdated. Instead, there is systems theory, integrated approach already discussed
Goal: "to survive"
Identify main resources on the planet – how about starting with knowledge and human beings?
Global resource management system
Production strategy – global
Need to scale out already existing planned production in some parts of the economy
Distribution system – also planned, similar to "library system" where we use and return a thing.
"Resource based economy", "RBE"
Integrate agricultural and industrial production in cities, plus recreation, etc.
Advanced automation, 3D printing as providing an answer to the need for massive production.
Automation replaces even services.
People will volunteer to produce in "RBE"
Money is motivation only for repetitive jobs which can be automated.
Money is not motivation for creativity, inventions. This is motivated by itself, by that "Eureka!" feeling
Part IV: Rise
The current worldwide situation is described as disastrous. A case is presented that pollution, deforestation, climate change, overpopulation, and warfare are all created and perpetuated by the socioeconomic system. Various poverty statistics are shown that suggest a progressive worsening of world culture.
Poverty kills people
Energy crisis, short water supply, food supply are all manifestations of crisis of capitalist system
This can lead to massive civil unrest
Movie hopes that after global protests, the capitalist elite will give up. This illusion was proven false in the same year the movie was released: the "Occupy movement".
Hence, the question – "what is to be done?" – still stands unanswered.
Michelle Goldberg described the Zeitgeist movement as "the first Internet-based apocalyptic cult".[5]
THE ZEITGEIST MOVEMENT
DEFINED
The contributions of brilliant thinkers and engineers such as R. Buckminster Fuller, Jacque Fresco, Jeremy Rifkin, Ray Kurzweil, Robert Sapolsky, Thorstein Veblen, Richard Wilkinson, James Gilligan, Carl Sagan, Nikola Tesla,
Stephen Hawking and many, many more researchers, past and
present, are quoted and sourced in this text and serve as part of the
larger data composite you are about to read. – authorities
TZM's activism is explicitly based on non-violent methods
of communication with the core focus on educating the public about
the true root sources of many common personal, social and ecological
problems today, coupled with the vast problem solving and humanity
improving potential science and technology has now enabled, but yet
goes unapplied due to barriers inherent in the current, established
social system.
The inverse relationship of literacy/knowledge accumulation to superstitious
belief is clear. According to the United Nations' Arab Human Development
Reports, less than 2% of Arabs have access to the Internet. Arabs represent
5% of the world's population and yet produce only 1% of the world's books,
most of them religious. According to researcher Sam Harris: "Spain
translates more books into Spanish each year than the entire Arab world
has translated into Arabic since the ninth century." It is axiomatic to assume
that the growth of the Islamic Religion in Arab Nations is secured by a
relative lack of outside information in those societies.
The real revolution is the revolution of values.
The real revolution is the revolution in knowledge, in development of the productive forces. And this conditions everything else.
Apart from traditional religions, the cultural concept of "new
age" is also commonly associated with this type of superstitious thought.
Новый подход к реальности: теория систем.
Interdependent' 'relationship of everything
The 'Merva-Fowles' study, done at the University of Utah in the 1990s,
found powerful connections between unemployment and crime. They based
their research on 30 major metropolitan areas with a total population of
over 80 million. Their findings found that a 1% rise in unemployment
resulted in: a 6.7% increase in Homicides; a 3.4% increase in violent
crimes; a 2.4% increase in property crime. During the period from 1990 to
1992, this translated into: 1,459 additional Homicides; 62,607 additional
violent crimes; 223,500 additional property crimes. (Merva & Fowles, Effects
of Diminished Economic Opportunities on Social Stress, Economic Policy
Institute, 1992)
Major international organizations have stated statistically that there is
enough food for everyone and that starvation is not caused by a lack of
resources. (http://www.wfp.org/hunger/causes)
TZM's advocated benchmark for decision-making is not a Moral
Philosophy, which, when examined at its root, is essentially what
Marxist philosophy was a manifestation of. – weak critique of Marxism
Rather, TZM is interested in scientific application, as applied to
societal sustainability, both physical and cultural.65
Marxism is not based on this "calculated" worldview at all,
even though there might be some scientifically based characteristics
inherent. For example, the Marxist notion of a "classless society" was
to overcome the capitalist originating "inhumanity" imposed on the
working class or "proletariat".
TZM's advocated train of thought, on the other hand, sources
advancements in human studies. It finds, for example, that social
stratification, which is inherent to the capitalist/market model, to
actually be a form of indirect violence against the vast majority as a
result of the evolutionary psychology we humans naturally posses.68 It
generates an unnecessary form of human suffering on many levels,
which is destabilizing and, by implication, technically unsustainable.
Another example is TZM's interest in removing universal
property69 and setting up a system of "shared access". This is often
quickly condemned to the Marxist idea of "abolishing private property".
However, generally speaking, the Marxist logic relates the existence of
private property to the perpetuation of the "bourgeois" and their
ongoing exploitation of the "proletariat". He states in the Manifesto:
"The distinguishing feature of Communism is not the abolition of
property generally, but the abolition of bourgeois property."
TZM's advocated logic, on the other hand, relates the fact that
the practice of universal, individual ownership of goods is
environmentally inefficient, wasteful and ultimately unsustainable as a
practice. This supports a restrictive system behavior and a great deal
of unnecessary deprivation, and hence crime is common in societies
with an unequal distribution of resources
Earth is a symbiotic/synergistic "system"
The Earth is a single system
We
are all responsible for all.107
-Dostoyevsky
(This movement reminds of "socialists" like Dostoevsky, before Narodnik terrorists and Marxists appeared.)
Mahatma Gandhi once said "Poverty is the worst form of
violence."115 His context relates to the unnecessary deaths caused by
poverty in the sense of the broad limitations such severe financial
restrictions have on health. This idea was later encompassed in the
term structural violence,116 defined by Dr. James Gilligan as "...the
increased rates of death and disability suffered by those who occupy
the bottom rungs of society." He differentiates structural violence
from behavioral violence, where the former "operates continuously
rather than sporadically".117
A British study examining depression
among people in their 20s found that it was twice as common in 1970
than it was in 1958.146 An American study of about 63,700 college
students found that five times as many young adults are dealing with
higher levels of anxiety than in the late 1930s.147
2011 NCHS report revealed that the rate of antidepressant
use in America among teens and adults (people ages 12 and older)
increased by almost 400% between 1988–1994 and 2005–2008.
Antidepressants were the third most common prescription medication
taken by Americans in 2005–2008.150
These are growing manifestations of crisis of capitalism.
The United States,
which is likely the largest "anti-socialist" advocate with little structural
safeguards in place (such as a lack of universal health care), while also
pushing the psychological ethic that "independence" and "competition"
are the most important ethos - shows a massive level of violence.
-HISTORY OF ECONOMY
(Glance through. But final bankruptcy is clear by the means of action which they suggest, and which have already failed)
p.65
(It all simply stinks of the "middle class" and hence terribly boring)
The Zeitgeist Movement is a global organization that has no papers to
fill out or any formal acceptance process. One's interest in the
proposals of TZM, coupled with some type of action to promote such
change, is the only defining feature of a "member" and the degree of
participation comes down to the comfort zone and ingenuity of the
individual and/or groups they choose to be a part of.
Not a revolutionary party
Three such developing projects are the (a) Global Redesign Institute or
GRI; (b) the Localized Solutions Project or LSP; (c) and the
Collaborative Design System or CDS.
(a) GRI is an online collaborative interface that functions in a similar
manner of public contribution as Wikipedia does, except with a much
higher degree of logical assessment and minus much of the semantic
problems that arise with an encyclopedia. The purpose is to redesign
the surface of Earth, graphically and mathematically, region by region,
based upon the most advanced principles of sustainability and
efficiency. This systems theory oriented approach does not observe
human contrivances and artificial limitations such as countries,
property rights and other inhibiting factors existing today.
Nothing done (at least since 2013): http://thezeitgeistmovementforum.org/tzm-project-global-redesign-institute/1616-what-status-global-redesign-institute.html
http://www.globalredesigninstitute.org/
(Выясняется, что участники ДВ не знают революционной истории, например народников)
[http:// https://www.youtube.com/watch?v=GhWeKmJPoQs Почему Проект Венера прекратил отношения с ДДВ]
По сути их ответа, П. Дж. стал действовать самостоятельно от Проекта Венера. Его идеи стали отличаться. Также, части его движения.
Ad blocker interference detected!
Wikia is a free-to-use site that makes money from advertising. We have a modified experience for viewers using ad blockers

Wikia is not accessible if you've made further modifications. Remove the custom ad blocker rule(s) and the page will load as expected.