2017
U.K. sells to Erdogan 100 million of jet fighters.
2016
Turkey cracks down on PKK , and its splinter group:  "Turkish police have carried out a wave of arrests targeting pro-Kurdish politicians and individuals after  Saturday's twin bombing attack outside a football stadium in Istanbul, which killed 44 people. The car bomb and suicide attack killed eight civilians and 36 police officers stationed in Beşiktaş, on Istanbul's European side, Recep Akdağ, the health minister, said. At least 150 people were wounded. The bombings were claimed by the Kurdistan Freedom Hawks (TAK), an offshoot of the Kurdistan Workers' party (PKK)... The interior ministry said on Monday that 235 people in 11 cities have been arrested on terrorism-related charges and for spreading terrorist propaganda on social media. The detainees include mayors and provincial officials accused of having links with the PKK, as well as members of the opposition People's Democratic party (HDP)."
Bombings of Turkish military .
Turkey participates in war against ISIL - a number of Leopard tanks of Turkey were destroyed and captured by ISIL
A Russian diplomat is shot down in Turkey
July 2016 -an attempt at a coup d'etat in Turkey, led by its military 
2015
Turkey shot down a Russian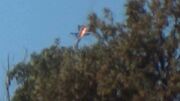 war plane participating in a war in Syria.
2013
24.7.13 – protests in Taksim square continue. The square is just a pretext for general protests. 70% of protesters have no party affiliation.
12.6.13 – police clear Taksim square, protests continue, peaceful. Protests may be sparked by the war in Syria.
8.6.13 – anti-government strikes by workers, sparked by a bust of a small sit-in, similar to "Occupy" in 2011
1.2.13 – a "far-left group" called "DHKPC " has blown up a bomb at a U.S. embassy in Ankara (BBC news)
2012
25 Nov., 2012 – Syria accuses Turkey of harboring anti-government rebels. Russia agrees with Syria.
21 Nov., 2012 – Turkey employs NATO missiles to "defend" against Syria. Russia is against Turkey using Patriot missiles. 
2011
9 Sept., 2011 – Turkey is bombing the PKK
14 July, 2011 - 12 Turkish soldiers are killed by the Kurdistan Workers' Party
Ad blocker interference detected!
Wikia is a free-to-use site that makes money from advertising. We have a modified experience for viewers using ad blockers

Wikia is not accessible if you've made further modifications. Remove the custom ad blocker rule(s) and the page will load as expected.