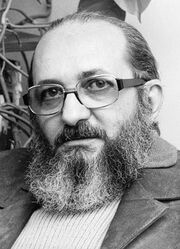 September 19, 1921 – May 2, 1997
P.F. was a Brazilian educator and philosopher who was a leading advocate of critical pedagogy. He is best known for his influential work, Pedagogy of the Oppressed
born September 19, 1921 to a middle class family in Recife, Brazil. Freire became familiar with poverty and hunger during the Great Depression of the 1930s. In 1931, the family moved to the less expensive city of Jaboatão dos Guararapes, and in 1933 his father died. In school, he ended up four grades behind, and his social life revolved around playing pick up football with other poor children, from whom he learned a great deal. These experiences would shape his concerns for the poor and would help to construct his particular educational viewpoint. Freire stated that poverty and hunger severely affected his ability to learn
Chapter 1:
The oppressed cannot be freed using the methods of the oppressors, i.e. propaganda. The right method is a dialogue of the leaders and the oppressed, together finding their way, the leaders explaining the action.
"A revolutionary leadership must accordingly practice co-intentional education. Teachers and students (leadership and people), co-intent on reality, are both Subjects, not only in the task of unveiling that reality, and thereby coming to know it critically, but in the task of re-creating that knowledge. As they attain this knowledge of reality through common reflection and action, they discover themselves as it£ permanent re-creators. In this way, the presence of the oppressed in the struggle for their liberation will be what it should be: not pseudo-participation, but committed involvement."
Ad blocker interference detected!
Wikia is a free-to-use site that makes money from advertising. We have a modified experience for viewers using ad blockers

Wikia is not accessible if you've made further modifications. Remove the custom ad blocker rule(s) and the page will load as expected.